viisights Real-time Video Understanding Technology Further Optimizes Cognyte's Situational Command and Control Offerings
viisights,the leading developer of advanced AI-powered behavior recognition video understanding solutions, and Cognyte (formerly a Verint Company), a global leader in security analytics software, are now integrated for a wide range of professional security and safety applications. viisights portfolio of Wise behavior recognition video analytics provides the ability to immediately detect and predict violent activity, suspicious behavior, crowd behavior, traffic monitoring, environment and personal safety and much more to help proactively prevent events from happening or escalating. With the integration of viisights solutions and Cognyte's Symphia solutions, the companies now have the ability to deliver real-time actionable insights for deeper situational awareness, greater command and control, as well as more effective incident management, response and investigations.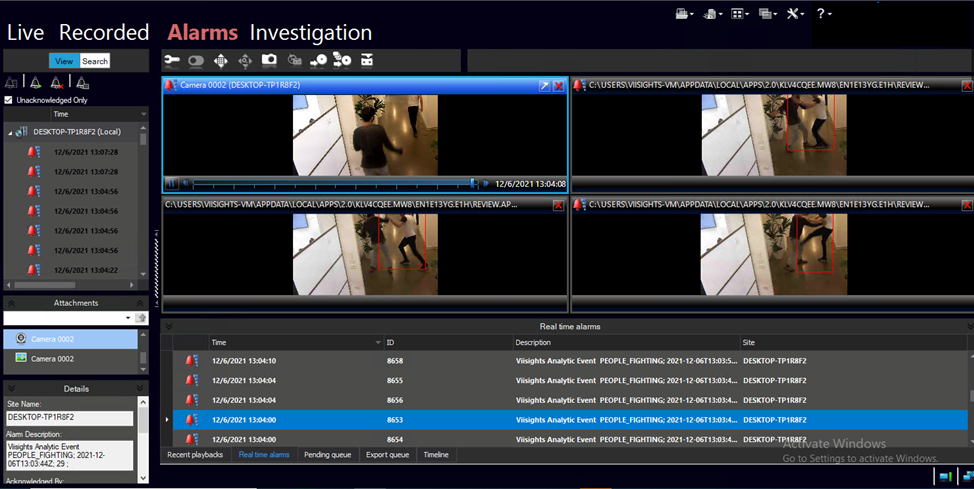 "viisights' innovative behavior recognition video understanding technology provides a new level of real-time proactive and predictive analysis to Symphia, enabling users to effectively prevent potentially threatening events from occurring or escalating," said Alan Stoddard, General Manager Cognyte Situational Intelligence Solutions. "The addition of viisights to our analytics platform provides our reseller partners and their customers with even greater capabilities, performance and cost-efficiencies."
"We're very excited to integrate with Cognyte Symphia solutions, which further expands our global reach to their expanding global base of existing and future users," said Asaf Birenzvieg, CEO of viisights. "viisights behavior recognition provides a robust and advanced real-time video analytics solution that perfectly complements Cognyte Symphia solutions, adding a new dimension of predictive analysis and preventive security capabilities to their versatile product offering."
About Cognyte Software Ltd.
Cognyte (formerly a Verint company) is a global leader in security analytics software that empowers governments and enterprises with Actionable Intelligence for a Safer World™. Cognyte's open software fuses, analyzes and visualizes disparate data sets at scale to help security organizations find the needles in the haystacks. Over 1,000 government and enterprise customers in more than 100 countries rely on Cognyte's solutions to accelerate security investigations and connect the dots to successfully identify, neutralize, and prevent threats to national security, business continuity and cyber security.