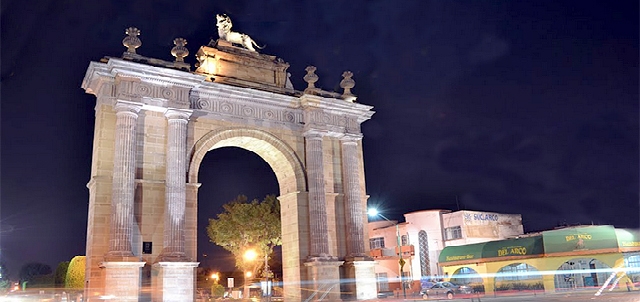 viisights, Inc., the developer of innovative behavioral recognition systems for real-time video intelligence, has been chosen by the city of León, Mexico to improve city safety, security and help prevent the spread of the novel coronavirus.
Applied to existing video feeds in one of the most populous cities in the country by national integrator MER Group Mexico, whose its SMART M platform will be installed in the police C4 and integrated with viisights systems, Wise will be leveraged to identify suspicious behavior, violent activity, weapon detection, crowd behaviors, perimeter protection, traffic monitoring, and environmental changes such as smoke or fire. The newly applied technology will help to increase public security and safety, allow for faster responses to violent and suspicious activities, and improve traffic control and crowd behavior throughout the city.
"We're proud to help improve the lives of citizens in yet another city with our innovative behavioral analytics technology," said Asaf Birenzvieg, CEO of viisights. "Our mission has always been to improve safety by providing valuable, actionable information, and the city of León will no doubt be a better place to live as a result."
viisights' advanced behavioral analytics technology, powered by neural networks, can differentiate between human behaviors like hugging and fighting, and even determine if face coverings are being worn with astounding accuracy.
"We will be implementing viisights intelligent behavioral analytics on hundreds of existing cameras already deployed across the city, which will be relayed to the Smart-M platform installed in Leon C4" said Segev Hostik, Mer Group Mexico CEO. "The ability to add such an innovative analytics solution capable of automatically detecting potential threats and emergencies to existing video infrastructure provides tremendous security, safety and cost advantages while enabling the city of León to leverage prior investments in surveillance technologies."
viisights behavioral recognition technology is optimized to minimizes false alerts and their related costs while maximizing safety and security, providing a new level of video intelligence for predictive analysis, incident prevention, response management, and risk mitigation. By only analyzing general behavior patterns of individuals, groups, vehicles, and traffic-flows, viisights technology does not identify faces or license plates to protect personal privacy.
About viisights
viisights is a leading innovator of behavioral understanding systems for real-time video intelligence.
The company provides AI-powered behavioral understanding systems for safe and smart cities, enterprises, campuses, banks, financial institutions, critical infrastructures, transportation hubs, and for shared and autonomous mobility. viisights' mission is to leverage artificial intelligence technologies that facilitate human-like pattern prediction to create fully autonomous video intelligence systems.
viisights harnesses the power of artificial intelligence to bring behavioral understanding to video surveillance and practically to every video stream. Its flagship product, viisights Wise, addresses a wide range of applications, including: violence and weapon recognition, context-related suspicious activity recognition, crowd behavior and social-distancing, traffic monitoring, indoor and outdoor safety (including fire and smoke detection), and resource optimization.