Cities Today talks to Pat Aiello, VP of Business Development & Sales for North America at viisights, a company which provides behavioral recognition systems for real-time video intelligence. He shares his insights on what's shaping the industry.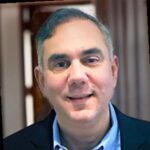 What major shifts and trends are you seeing among city clients at the moment?
The clients I speak with are all focused on getting employees back into their offices. They are mostly focused on cleanliness and safety.
We see the following trends within city clients – while security is still the main area of attention, there is an increasing demand for environment safety solutions like fast response to environmental hazards such as floods, blocked roads, and illegal garbage dumping.
The second trend is city IT managers are more open to consume services via cloud and software-as-a-service (SaaS) applications.
What are the most common city use cases for your technology? Has this changed over time?
The most common use cases for our technology are reducing violent crimes, improving communication between technology and police, and preventing criminal activity.
Demand for security is still very strong but customers also see ROI in other applications such as safety (personal and environment), and traffic monitoring – particularly alerts for events of interest relating to traffic flow.
What new use cases are emerging?
Improving safety for city residents is becoming a major factor. More cities are demanding real-time alerting of safety incidents as well.
What features or capabilities might surprise city leaders?
Prevention of incident – today's world requires a total solution, and one company cannot provide it. Integrating real-time analytics along with video surveillance, plus a cybersecurity component, in order to get ahead of criminal behaviour and prevent crimes or other events of interest from happening or escalating would be a big thing.
What are the proof points that behavioural analytics contributes to delivering the outcomes that are important to cities, such as increasing safety and quality of life, etc?
Most cities have deployed thousands of CCTV cameras and possibly some analytics. The larger cities have deployed gunshot detection systems, which means police will be on site within minutes, but it's possible that someone has still been shot. Behavioural analytics allow you to be alerted in near real-time while the crowd is gathering, while the brawl within the crowd is occurring, when people start fighting, and finally, when the culprit points the gun at the other person. We can have the police respond many minutes before a shot is fired.
This is just one example and I'm not saying they should remove the gunshot detection solution; I'm advocating for adding behavioural analytics to your existing solution.
Video analytics can raise privacy and surveillance concerns – how does viisights address this and how do you advise cities to approach it?
viisights' solution is privacy-safe, and compliant with GDPR and the California Consumer Privacy Act (CCPA). The system doesn't use or store any biometric information for its decision process but analyses general behavioural patterns to generate alerts relating to events of interest.
 Cities' budgets are stretched following the pandemic. Some are also getting new funds for COVID recovery. What new financial models are emerging to help cities pay for technology such as yours and demonstrate responsible use of public funds?
Cities need to allocate funds for new technology like behaviour analytics, so their people will feel safe about riding public transit, walking in public parks, and getting back to a sense of normality. Some of the city crime rates have skyrocketed and their answer is to have more police patrols. They need to embrace new technology, which can make their city safer and more secure.
The emerging financial model that will help cities to better control and manage their budget is to finance such security and safety out of their monthly operational budget, which actually makes sense since most of the cities' income is being collected monthly or bi-monthly.
Software providers prefer to sell their solutions as a subscription licence instead of a perpetual licence which gives both sides better control over the income and expense. Another model that is starting to emerge is consuming software-as-a-service on the public cloud where not only the software will be financed out of the operational budget, but also the hardware and the operational support.
Image:  Stnazkul | Dreamstime.com